Townhomes Insurance
When purchasing a Townhome, you want to make certain you have accurate coverage because your property is not a condo and it is not a single family residence. How do you write the correct insurance policy for your new townhome?
A great start is to call Matt Lohoefer Insurance, a Licensed Independent Agent for the last 30 years. We will guide you through the best coverage for your purchase to properly cover your investment whether it's your home or rental property.
What does Townhome Insurance Cover?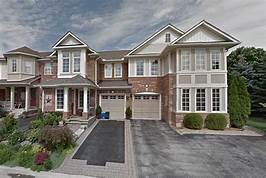 A Townhome is just like a home policy but it does have a unique feature in that it shares a common wall with one or more other townhomes. If this is your home, you are insuring the buildings, interior and exterior as well as everything in it, clothes, electronics, kid's toys and furniture. If this is rental property your coverage options are different. We also include liability coverage which provides protection in case your negligence causes damage to others. When you have a common wall liability changes quickly. Let us help make sure you are protected.
No matter if its rental property or your own home when you call us today for your quote, we'll discuss your specific needs and provide the coverage's that best fit your situation. Every family/investor is different and our Agency will make sure that you understand your coverage.
Thanks for the great Townhome quote. Your coverage is much better than what the builder offered and even a better price. You guys are correct Better coverage and a Better price! Peggy from Frisco.
Matt Lohoefer Insurance can help you determine your coverage needs to make sure you are properly covered. Call us at 972-964-0113 or contact us online.
---
Need an insurance quote? Get in touch!
Access quotes from Texas's most trusted insurance carriers. It's comparison shopping at the click of a mouse.