New Build Construction
Building a new home? Or major remodeling of your existing home? Let Matt Lohoefer Insurance show you how to protect your new home or remodel job. It's easy w/Safeco's new Home owners policy that includes coverage for the remodeling materials on the job site. Call 972-964-0113 now for a quote!
Download a copy of this information Home build Safeco.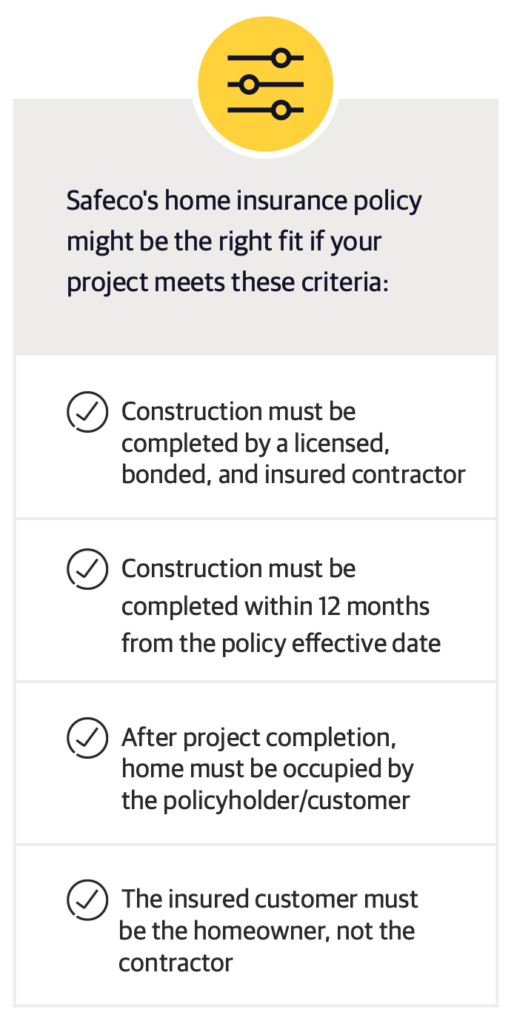 Building or renovating a home is an exciting project. So, you'll want to ensure your new home is protected during construction.
With Safeco, you can insure your home while it's under construction with our standard home insurance policy, while adding options unique to your situation. With this policy, you'll get:
All the great coverage and benefits included with a standard home insurance policy.
Theft protection for building materials on the construction site that are not yet installed.
The ability to easily renew your policy once your home is completed.
The policy is perfect for these homeowners:
Owner-occupied renovation – You're living in the home while conducting renovations on more than 40% of the home.
Non-occupied renovation – You're living elsewhere for more than 60 days while your home is being renovated.
New build on vacant land – You're building a new home on a vacant plot of land.
---
Need an insurance quote? Get in touch!
Access quotes from Texas's most trusted insurance carriers. It's comparison shopping at the click of a mouse.